Afgelopen zomer waren wij inspiratie op doen in Londen! Om precies te zijn vooral in de wijk Shoreditch. Leuke shops en gezellige lunchrooms en restaurants, een impressie zie je hieronder.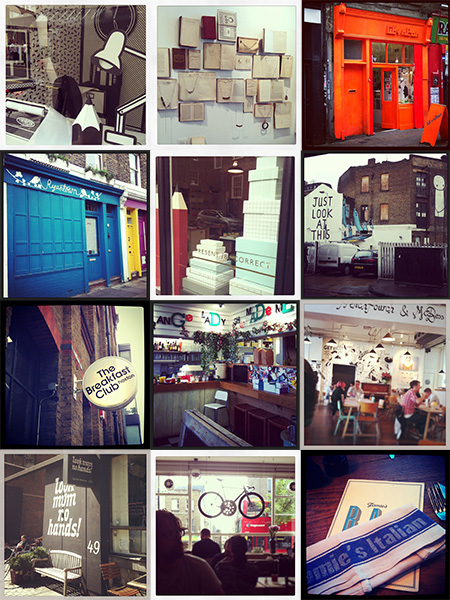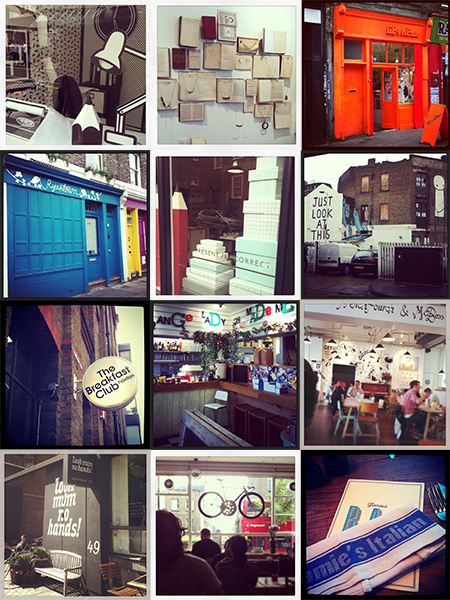 van L > R:
1)  paper window display, shop: Comfort station – 22 Cheshire street, shop: Lik+Neon – 106 Sclaterstreet
2) shop: Ryan town- 126 Columbia road, Shop: Present&corect – 23 Arlington way, Street art
3) The Breakfast club – (2 photos) 2-4 Rufus street, The Book Club – 100-106 Leonardstreet
4) Look mum no hands! (2 photos) 49 Old street (bike shop and lunchroom), Jamie's Italian
Er was te veel leuks allemaal, dus ga snel zorgen weer terug te kunnen!