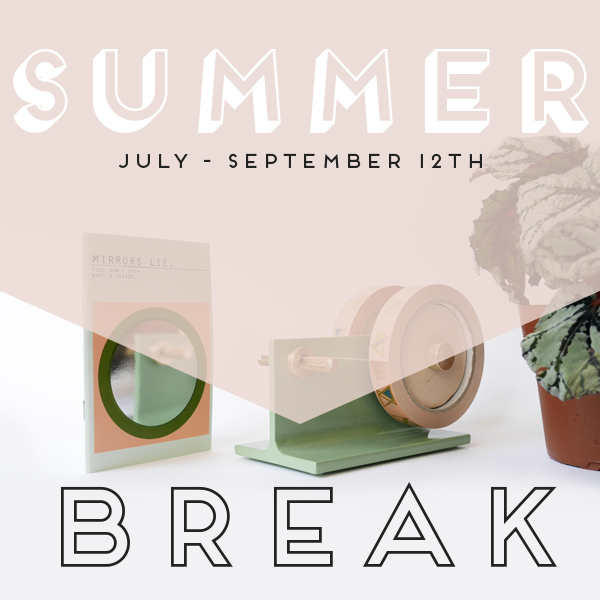 Langere levertijd
De zomervakantie staat weer voor de deur voor de meeste van ons. Even lekker bijkomen en opladen.
Wij hebben echter een drukke zomer voor de boeg!
Vanaf 1 juli t/m 12 september hebben we een strakke planning van verbouwen, verhuizen (zowel privé als zakelijk) en vakantie. Dit heeft enkele consequenties voor de webshop; bestellingen die gedaan worden in deze periode kunnen niet zo snel worden verzonden als je van ons gewend bent. Houdt daarom rekening met een langere levertijd van ongeveer 2 weken.
Ook het bezoeken van de studio of ophalen van bestellingen is in deze periode niet mogelijk!
Vanaf 1 augustus zijn wij verhuisd uit onze studio op de Verlengde Hoflaan, ons nieuwe adres is aan ons prive adres dus géén vrij bezoek adres meer.

Een fijne zomer iedereen!
Extended delivery time
The summer holidays are coming for the most of us! Time to recharge the battery.
We're having a busy summer ahead!
From the 1st of July until September 12th we have a tight schedule of renovation, moving (both private and business) and holiday. This has some consequences for the webshop; if you place an order in this period we're not able to deliver as quick as we are used to. Visiting our studio isn't possible anymore.
Have a great summer everyone!